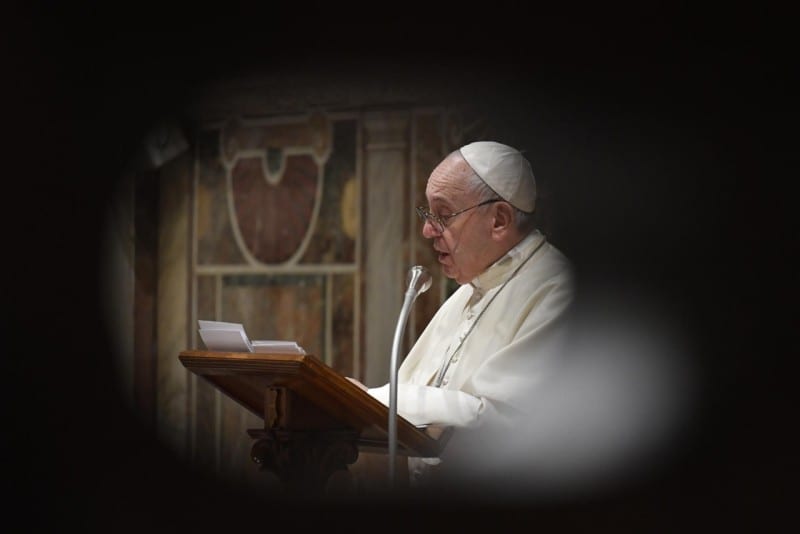 Regia Hall  / Thursday, 9 January 2020 
Your Excellencies,
Ladies and Gentlemen,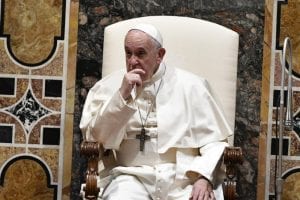 A new year is opening before us; like the cry of a newborn baby, it fills us with joy and hope. I would like that word, "hope", which is an essential virtue for Christians, to inspire our way of approaching the times that lie ahead.
Certainly, hope has to be realistic. It demands acknowledging the many troubling issues confronting our world and the challenges lurking on the horizon. It requires that problems be called by their name and the courage be found to resolve them. It urges us to keep in mind that our human family is scarred and wounded by a succession of increasingly destructive wars that especially affect the poor and those most vulnerable.[1] Sadly, the new year does not seem to be marked by encouraging signs, as much as by heightened tensions and acts of violence.
Precisely in light of these situations, we cannot give up hope. And hope requires courage. It means acknowledging that evil, suffering and death will not have the last word, and that even the most complex questions can and must be faced and resolved. For hope is "the virtue that inspires us and keeps us moving forward, even when obstacles seem insurmountable".[2]